Crypto­zoology
Print, Web
This informational poster depicts the fun and odd science of cryptozoology, the study of hidden animals. Designed to be eye-catching and readable, I used pops of color with simple flat illustrations. I later adapted it into an educational web experience.
The Cryptic type
I wanted the logotype to immediately place the viewer in the cryptid mindset. I started sketching and came up with a style that was maze-like and gave off ancient/puzzle vibes… the same feeling you get when researching these creatures. I then cleaned up the sketch digitally.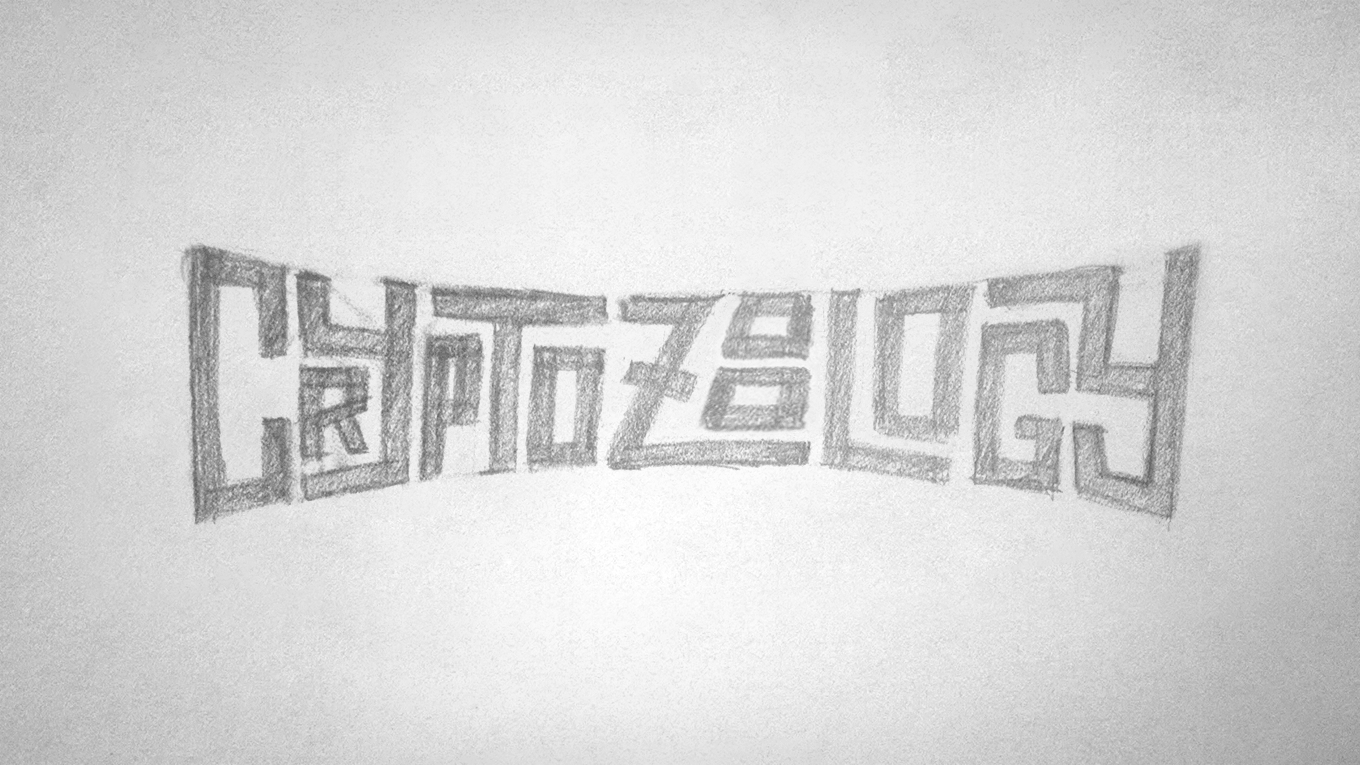 Hang it up, hunt it down
The poster required lots of text, not leaving much room for visuals, but I found a way to make things interesting. I divided the layout into four main sections: an introduction/description of cryptozoology and a list of common cryptids, Bigfoot, the Loch Ness Monster, and the Coelacanth.

Bigfoot, the Loch Ness Monster, and the Coelacanth are some of the most well-known crpytids (with the Coelacanth turning out to be a real animal), so they got their own sections.

I gave each of those sections a color to make it easy for the reader to follow along, and also used a simple silhouette illustration style to be visually clear and to keep a sense of mystery for each creature.
Buy the poster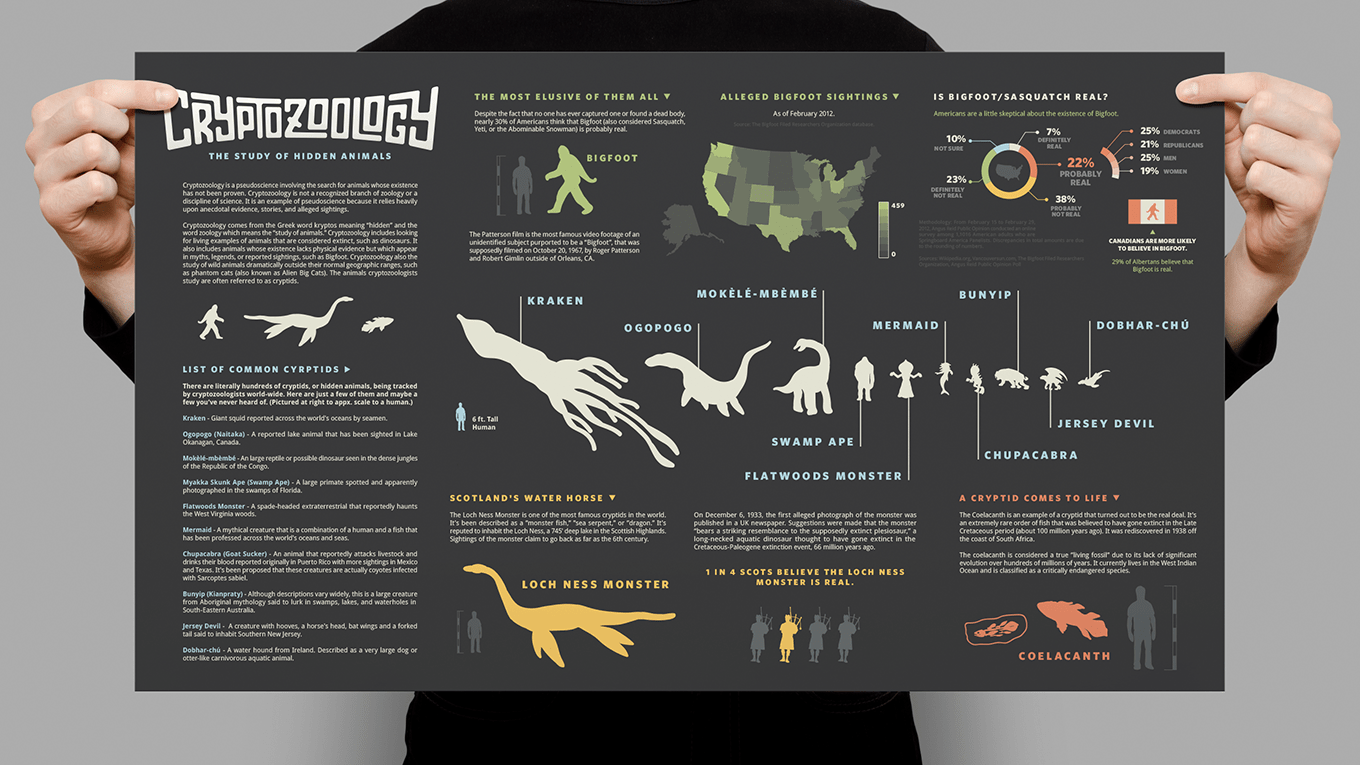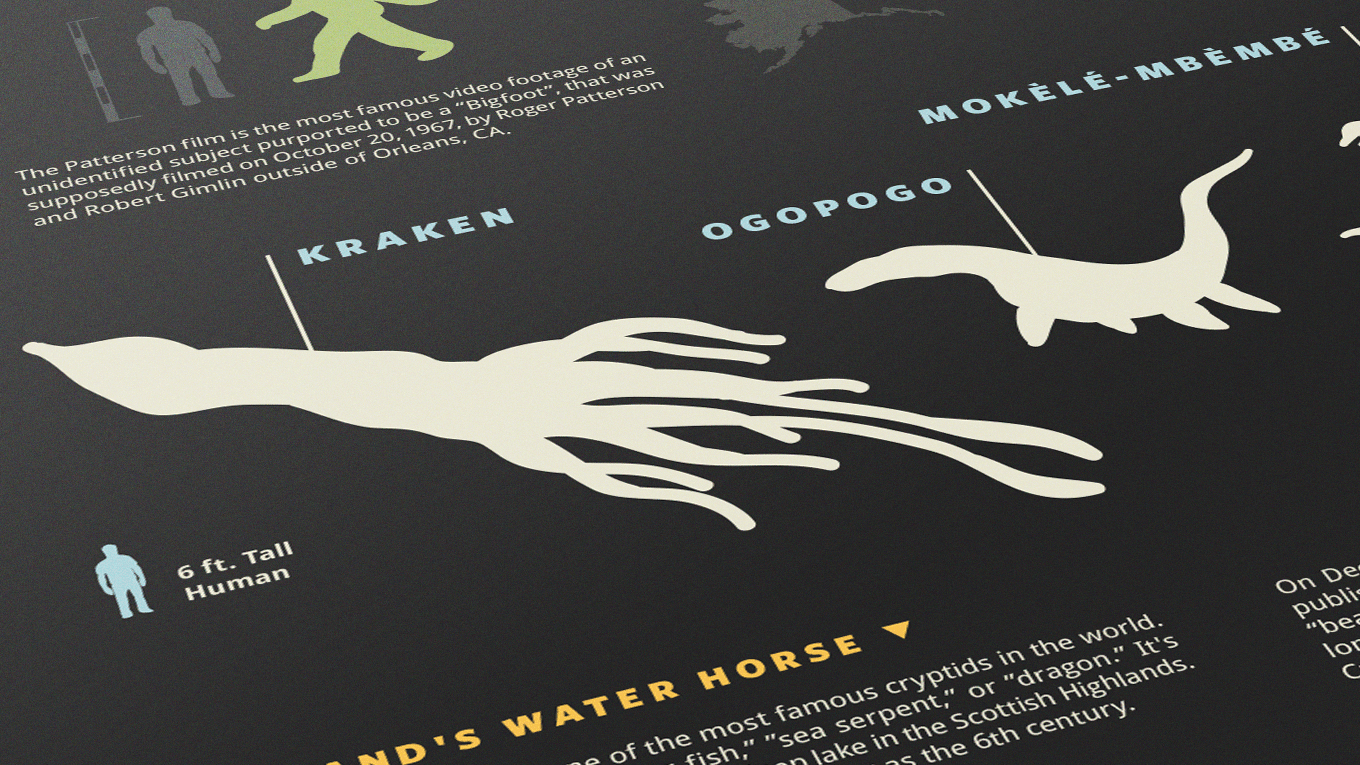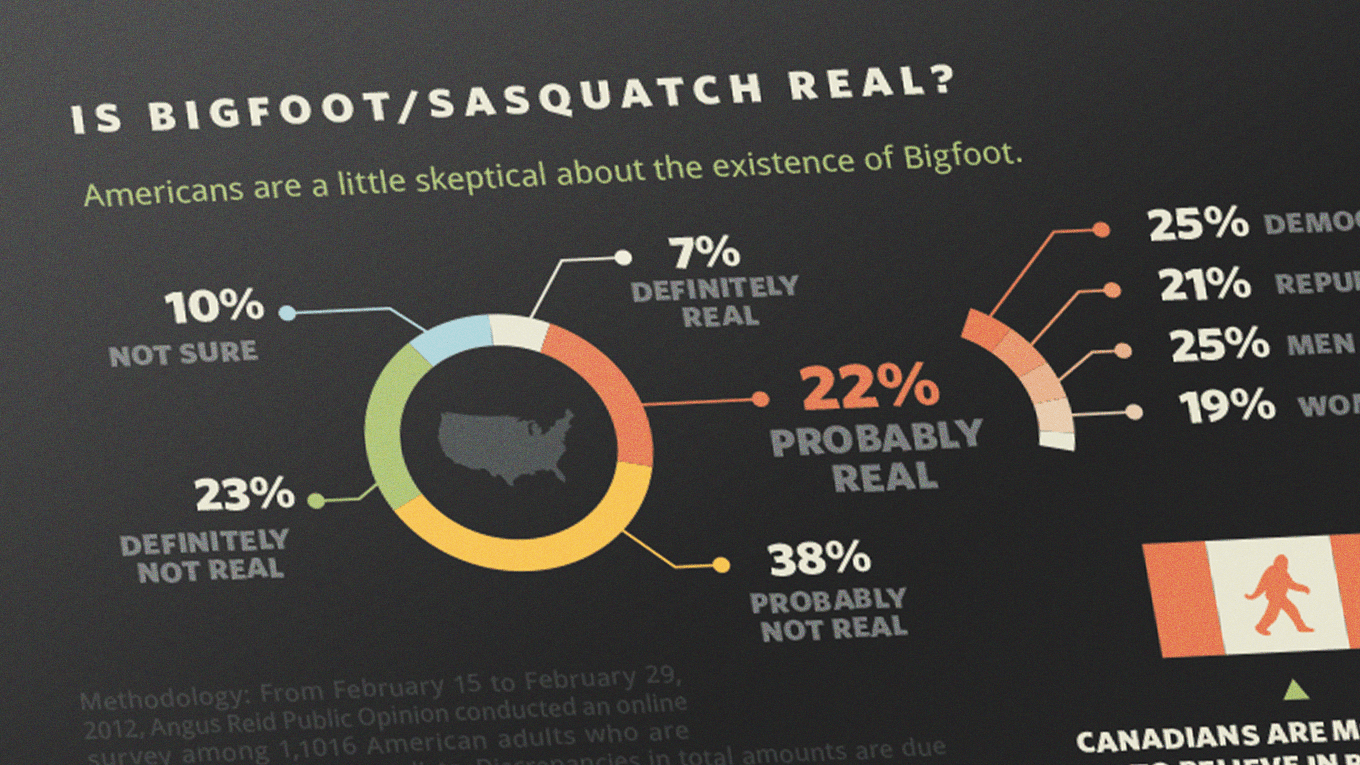 Web-sighting
I wanted to take the poster a step further and develop an interactive web experience. The homepage allows you to choose a cryptid to learn more about, with each subsequent page offering descriptions and historical or sightings data.
View site