Pair­well Food Co.
Motion, Packaging, Social, Web
Pairwell Food Co. was born out of a desire to elevate the food and wine tasting experience. They develop snacks that pair perfectly with certain beer styles and wine varietals. As a founding partner, I led the design development for all products and marketing materials.
Fresh inside and out
The company founders had this wheel concept to communicate the product's recommended beer or wine pairs — it was massive with all kinds of drink styles, and I had to find a way to fit that on the box… After some paring down and categorizing, I was able to design a wheel-like key where the styles are grouped into two categories; ales and lagers, and reds and whites.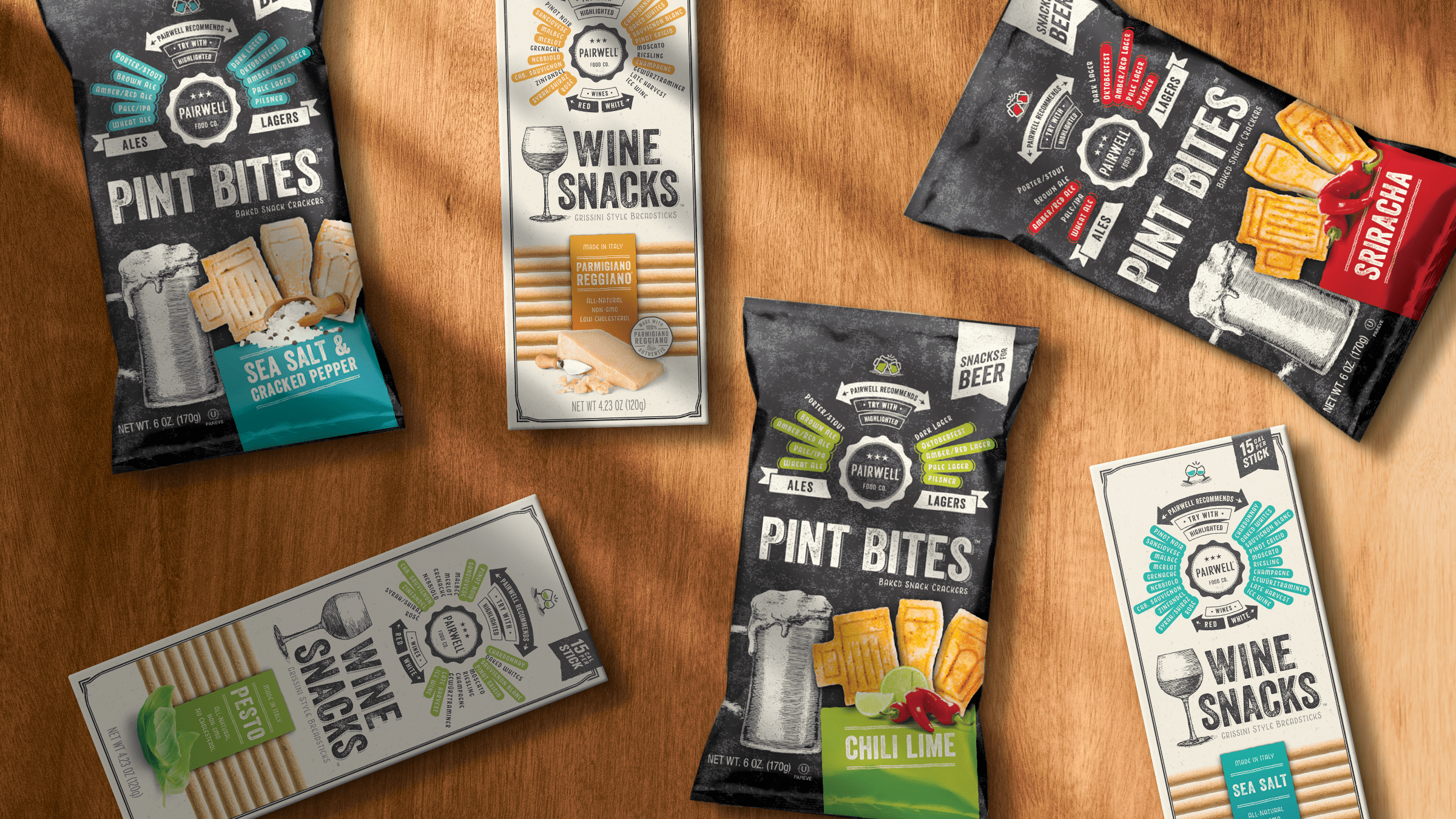 The flagship Wine Snacks packaging has changed over the years, but that latest iteration retains some of the original ornate details, to appeal to the wine crowd, but with more modern elements and bright colors to keep it fresh. On the other hand, the Pint Bites packaging is dark, bold, and stands out on store shelves, or wherever it is.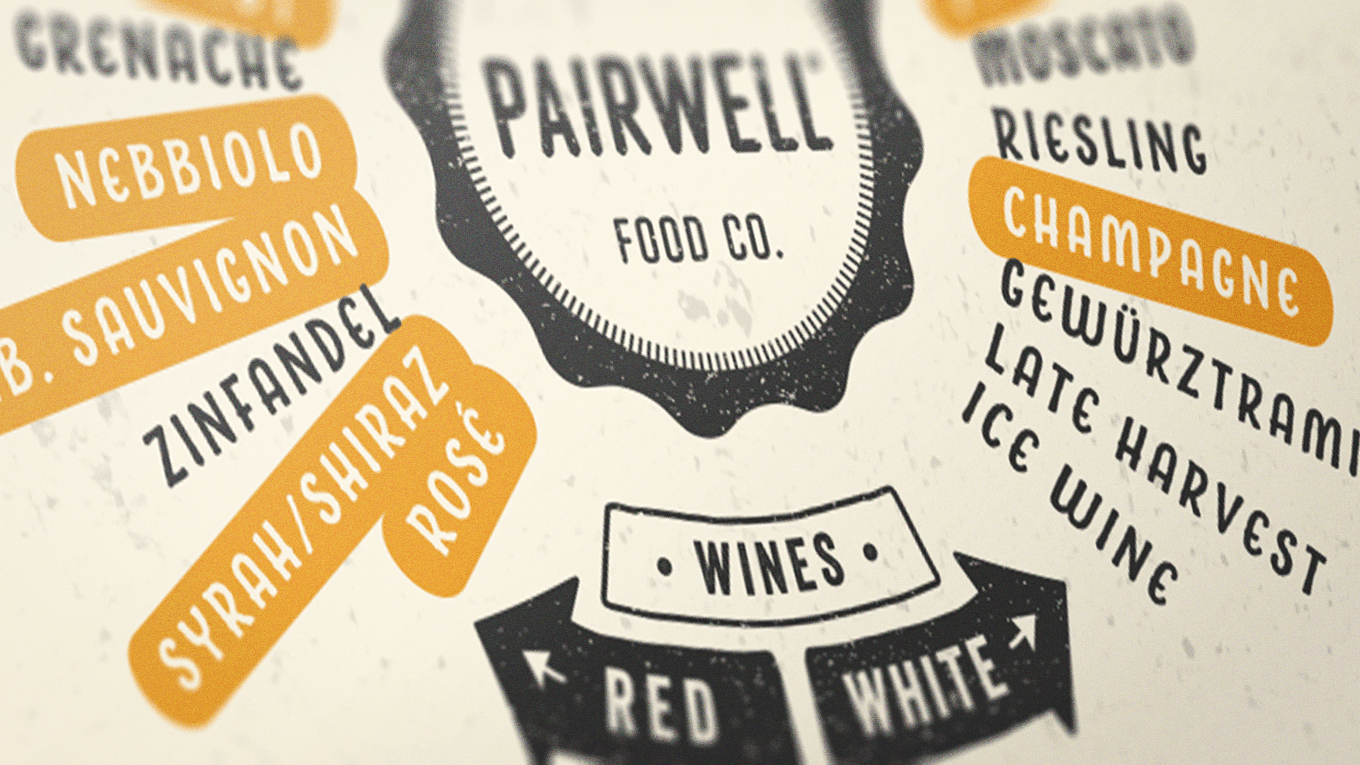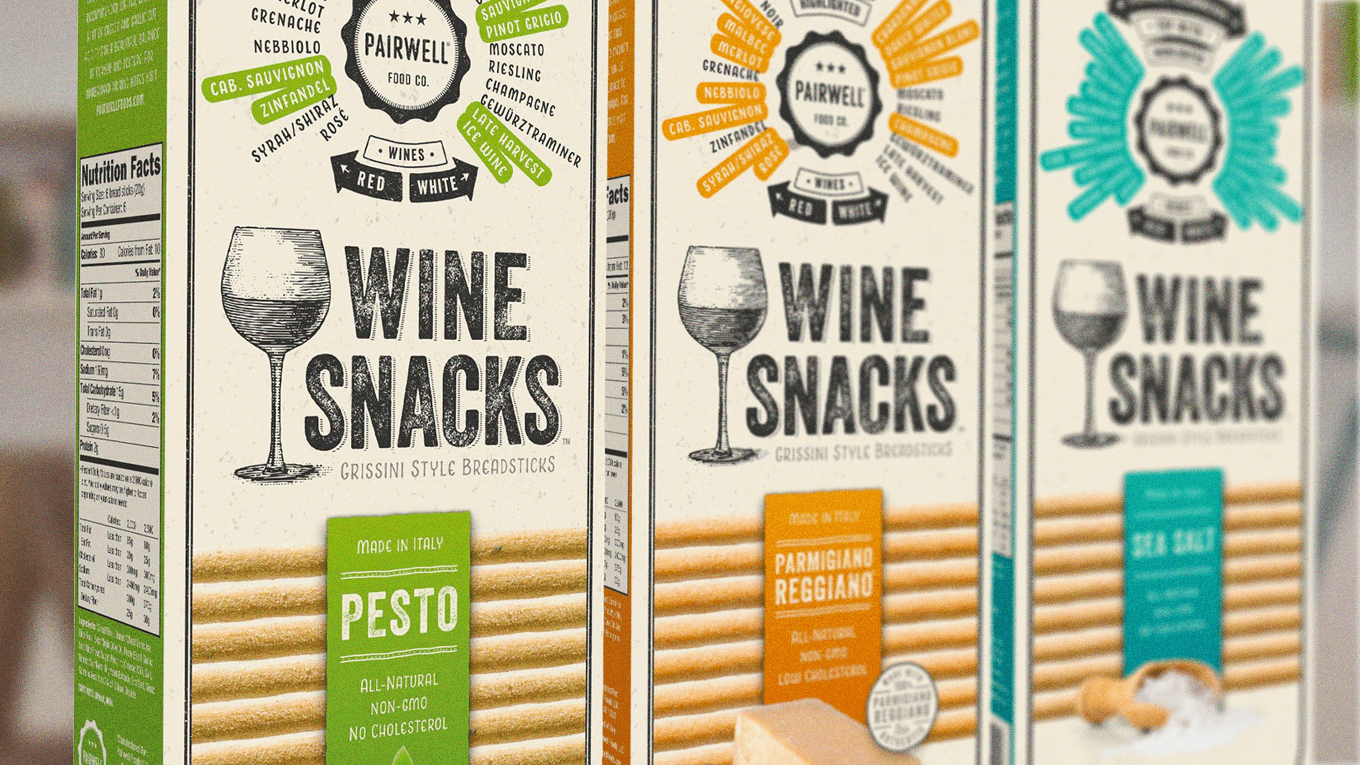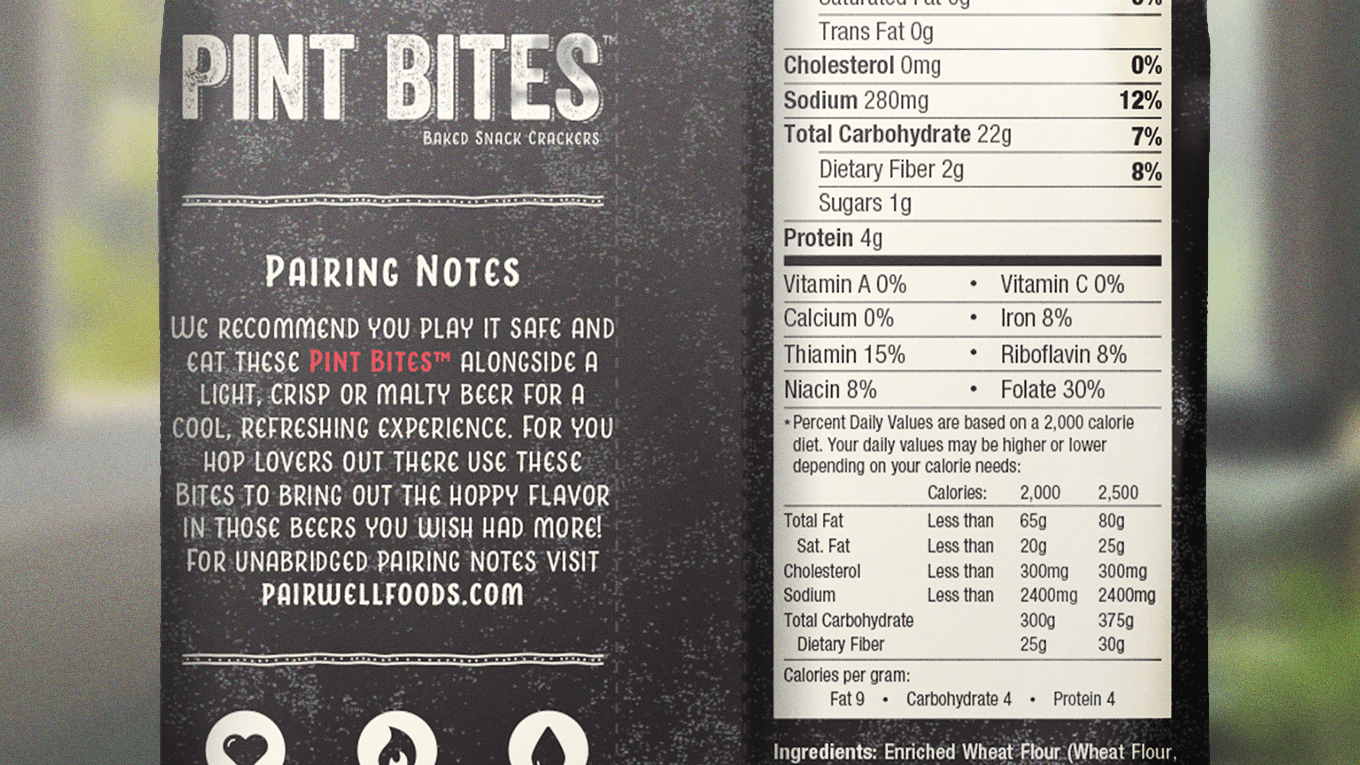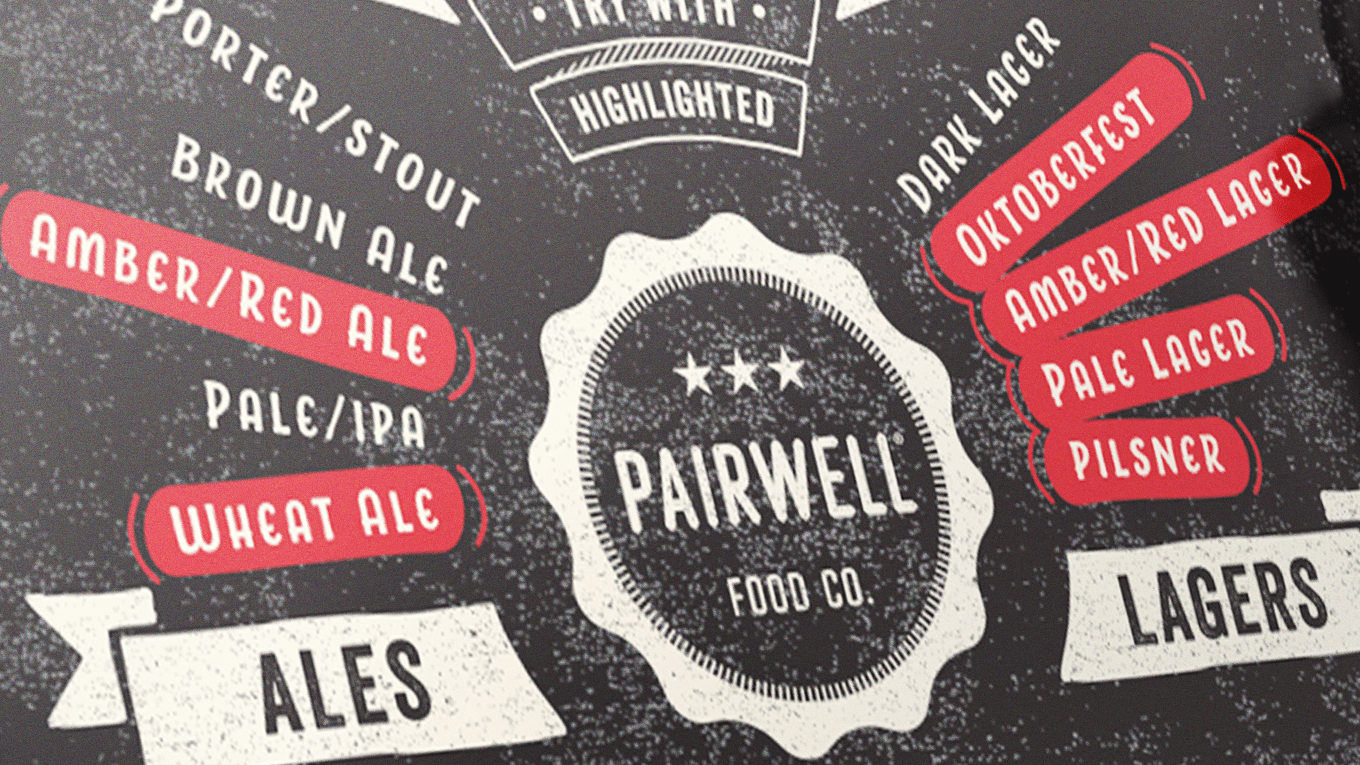 On a roll
When designing the second product, Pint Bites, we knew we wanted to do something special with the cracker shape — why not make them in the shape of beer? But wait, what does "beer" look like? After researching different beer glass styles, I landed on three that would work best.

I spent countless hours designing and refining the perfect cracker shapes that nestled together to minimize wasted dough scrap, as the cracker is cut by making lines of perforations and baked as a whole sheet. We ended up trademarking the Pint Bite beer glass shapes.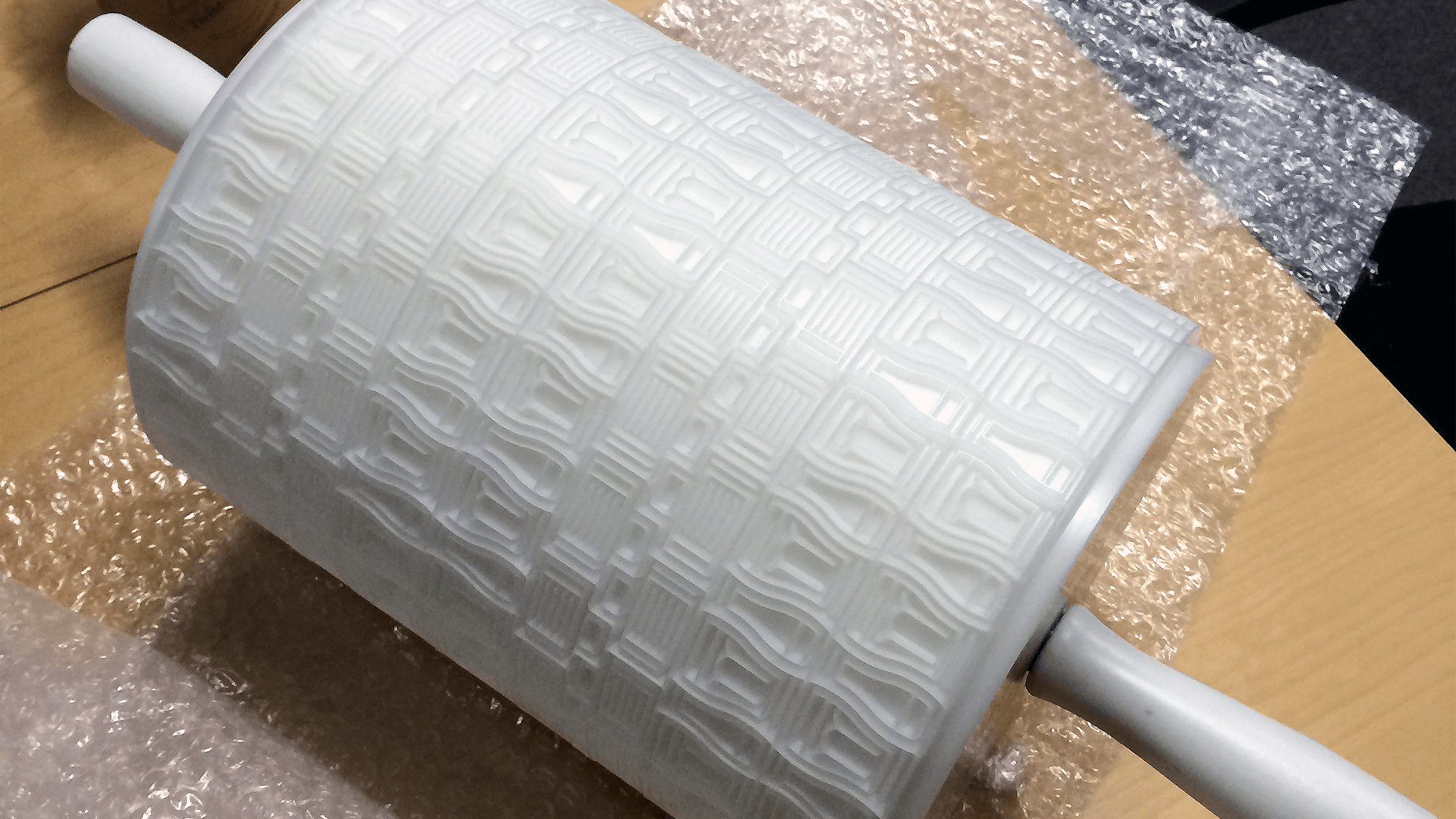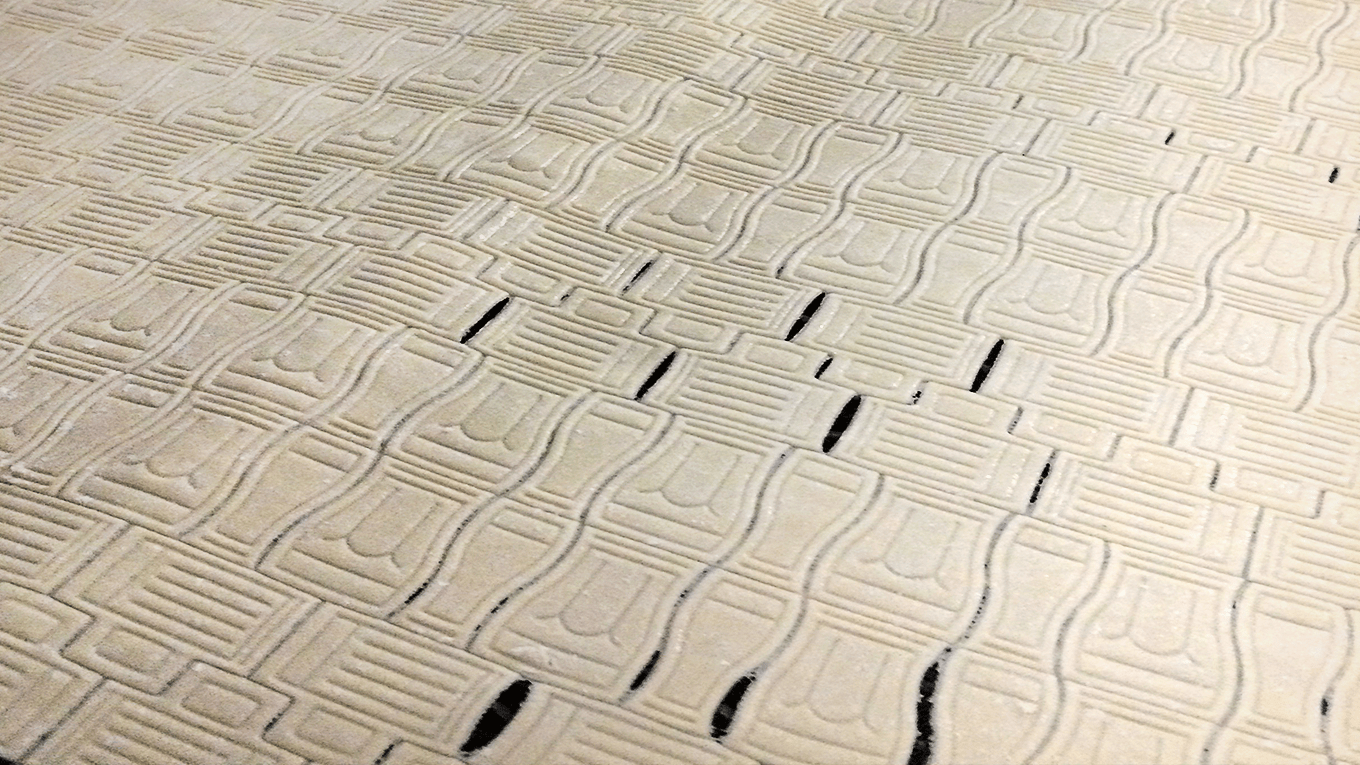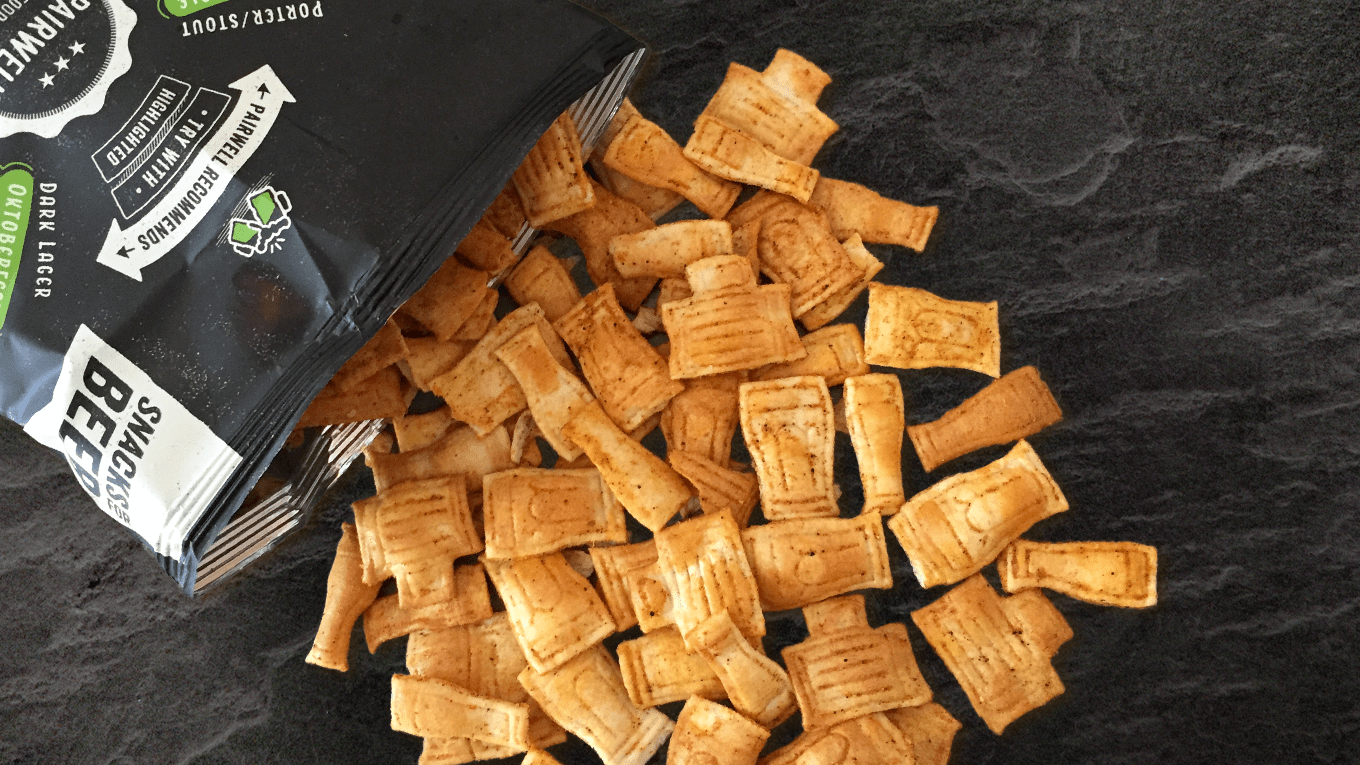 Social Snacking
I conceptualized and executed a wide variety of organic ads for Facebook, Instagram, and Twitter. I also managed paid ad campaigns and promotions on Facebook.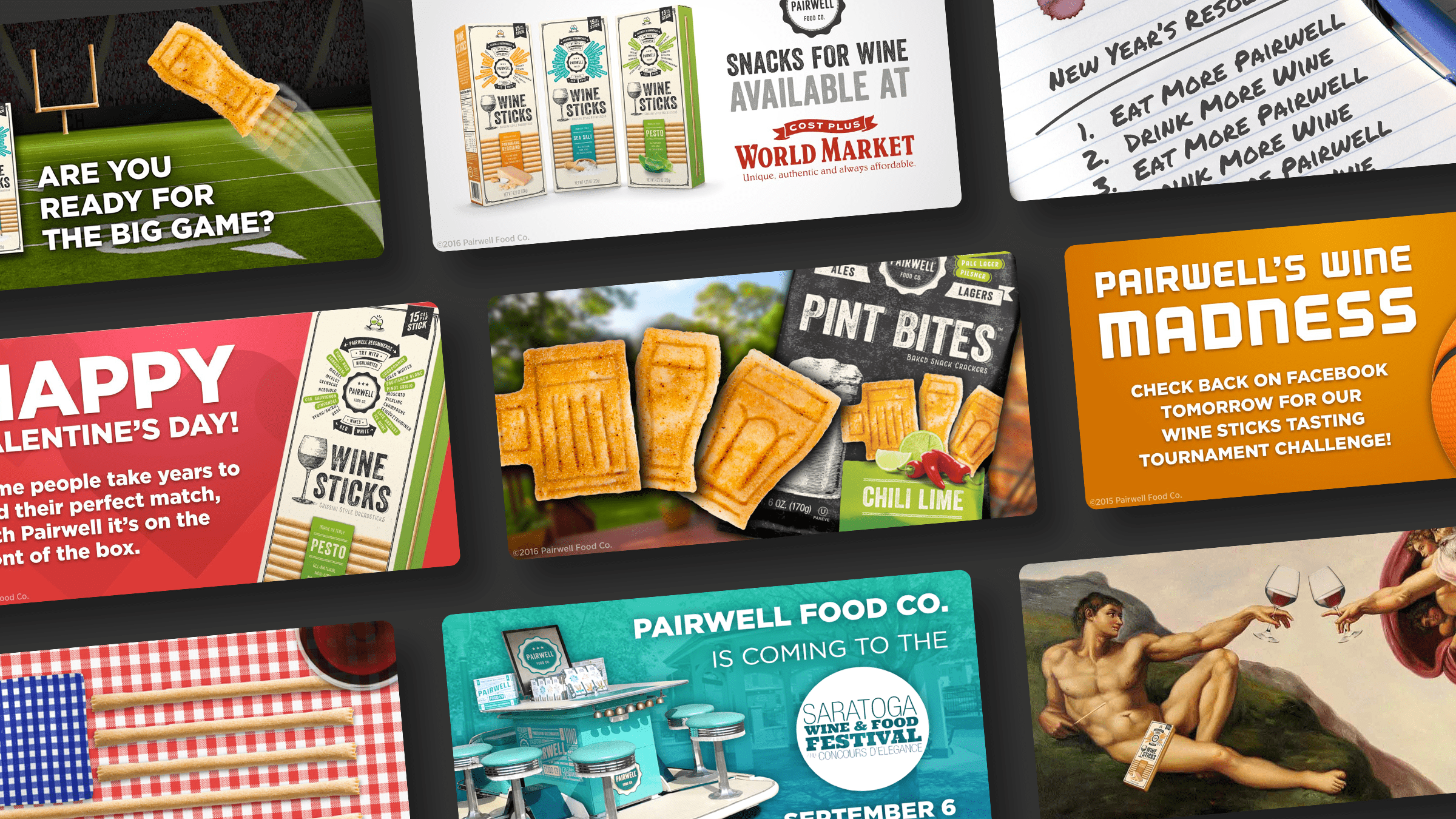 The Pairwell experience
As the products were new, the website neeed to do some heavy lifting. Using interactive elements, users could explore the many features of each product. I also set up and embedded a Shopify shop on the site to garner sales and a store locator to find your nearest retailer.