Special Tomato
Print, Web
Special Tomato offers adaptive equipment for children with special needs providing unmatched comfort and support. They wanted a more clear and modern landing page to showcase their products that didn't conflict with their existing brand identity. Additionally, they needed a new product catalog to go along with the updated site.
Supportive and responsive
While almost all their online orders occur on desktop-sized devices, it was important that the site was able to be viewed on all different screen sizes for when customers want to quickly glance at the products, especially at conventions or trade show events.

You can view the features, read a brochure, watch instructional videos, and find out where to buy each product. The simple design ensures this website won't become outdated anytime soon.
View demo site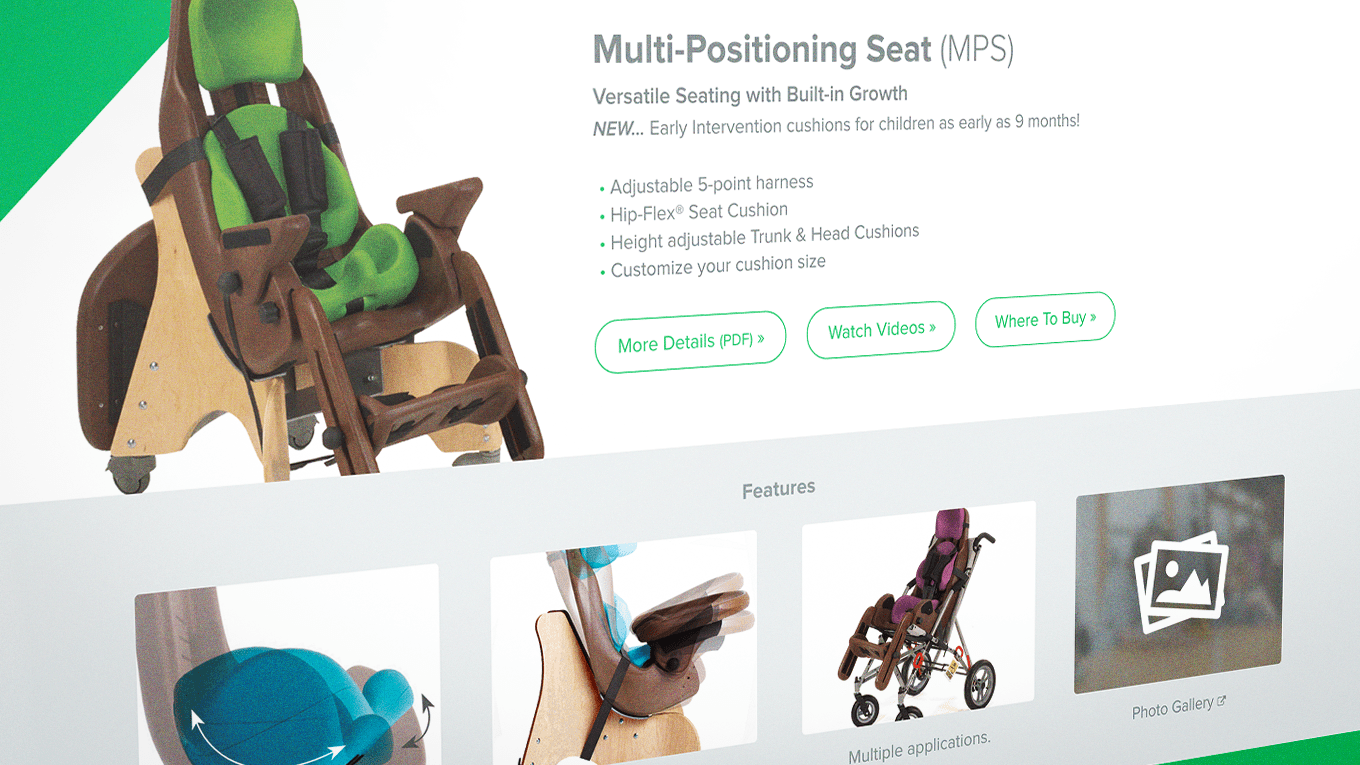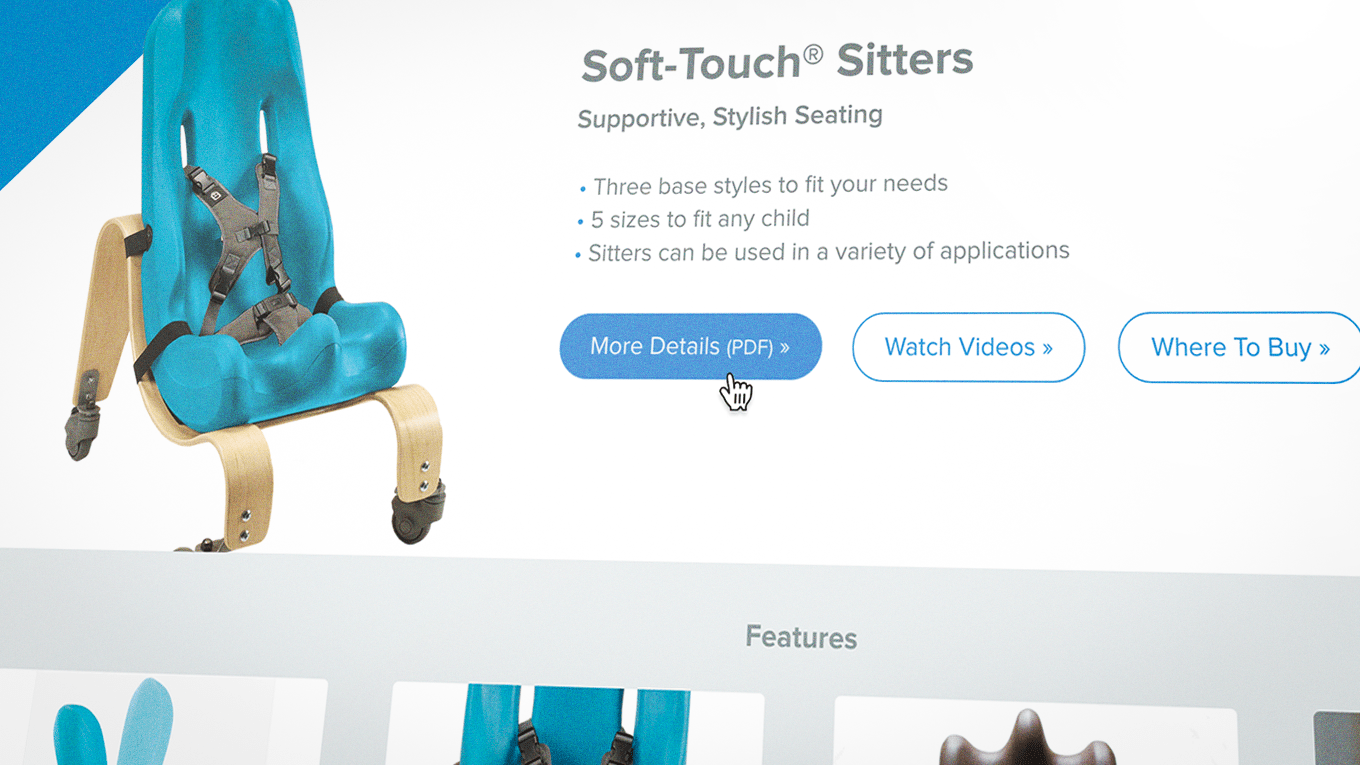 Product Catalog
With over 30+ products and accessories, the product catalog needed to be very detailed yet easy to understand. Each product category is differentiated by a unique color to help the viewer navigate the many pages. I also retouched all product photos and created composites to better show off their features.
View catalog